Remote Quality Bookkeeping forms alliance with The Profit Experts
Remote Quality Bookkeeping, a Bridgewater, MA-based firm serving clients throughout the U.S., recently announced an alliance with The Profit Experts of Allen, Texas. The unique forecasting softwares created by The Profit Experts enable businesses to better manage cash flow/profits and operations.
"As bookkeepers, we can provide a very high-level financial picture for our clients. For detailed, more in-depth forecasting, we have referred so many of our clients to The Profit Experts that it just made sense to form this alliance," said Mark Kilduff, president of Remote Quality Bookkeeping. "The Profit Experts have been particularly beneficial to our clients with seasonal businesses, like landscapers and tourist-centric businesses."
Adds Kilduff, "A landscaping business is a perfect example. The money flows in from early spring until late fall. The Profit Experts provides the landscaper with forecasts and cash flow management intelligence so that the money lasts throughout the slow season."
The Profit Experts software also helps businesses create a current operating profile, projecting five years into the future and providing specific details of revenue items, associated cost of sales, sales and general administrative expenses along with detailed payroll information and the capital expenditures during the forecast horizon. This information can be viewed in detail in monthly reports with the capability of month-by-month comparative analysis and weekly cash flow.
"Remote Quality Bookkeeping has really tapped into something with their outsourced bookkeeping services, just as we have with our cash flow and operational management software," said Fred Parrish, CEO and Founder of The Profit Experts. "We've enjoyed working with Remote Quality Bookkeeping and we look forward to bigger and better things to come with this new alliance."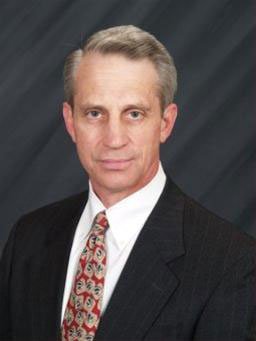 Before starting The Profit Experts, Parrish held positions ranging from staff accountant to CEO in both public and private companies with revenues ranging from $2 million to $3.5 billion. He has served on the Board of Directors for 12 organizations in aerospace, manufacturing, healthcare services, business services, insurance, international missions, document management and software development. Parrish also has extensive experience in directing and overseeing company operations, managing corporate resource development and directing strategic planning for domestic and international organizations.
Remote Quality Bookkeeping provides clients with a resource where they can outsource a few bookkeeping tasks or their entire accounting and bookkeeping department. Remote Quality Bookkeeping's team approach ensures that the books are accurate and up-to-date all for one low monthly fee.
Remote Quality Bookkeeping hosts data on secure servers providing clients with a safe haven accessible from anywhere at any time. This allows accessibility and peace of mind so business owners can focus on their business.
Remote Quality Bookkeeping is located at 170 Pleasant Street, Bridgewater, MA 02324. For more information, call (508) 889-0201 or visit myrqb.com. For more information on The Profit Experts, visit www.profit-experts.com. For more information on Remote Quality Bookkeeping, visit myrqb.com.
Our Experts Are Ready
Book your free demo today to learn how a virtual bookkeeper can save you time and money for your business.