How To Be a Xero Certified Bookkeeper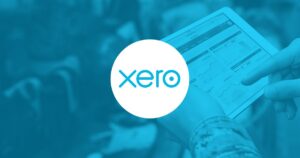 We are proud to announce that Remote Quality Bookkeeping is officially a Xero Certified Bookkeeper! We are now confident and capable users of Xero. From the first settings to the final reports, we can use Xero to fully optimize the finances of your business.
If you're one of the many businesses that uses Xero accounting software, you should make sure your accountant is a Xero Certified Bookkeeper. Xero Certified Partners are specially trained to get the most out of Xero accounting software, allowing their clients to benefit from the many innovative features the software is capable of.
Xero Certified Partners begin by learning all of the Xero basics, from bank reconciliations and user roles to updating account information. The course then moves along to train Partners to provide their full suite of services with Xero. Xero Certified Partners can quickly add clients to their Xero account and quickly integrate Xero into their practice.
These specialists can use Xero for bank reconciliation, cash coding, tracking, invoicing, sales tax, expense reports, reconciliation reports and much more.
What exactly does a Xero Certified Partner have to do? They must all complete several Xero training courses and then score well on a final test – so you know that not only have we taken all of these courses, we have proved to Xero that we really are experts in using their software!
Xero is loaded with cutting edge features and time-saving tools that will help you grow your business. Because Xero is so powerful, however, that means it isn't exactly something an untrained member of your business can operate.
As a Xero Certified Partner, we will be able to create professional, recurring invoices and give you live updates about their status. We will also be able to manage bills & expenses by scheduling payments, and even perform fully functional payroll processing – including managing payroll taxes, calculating payroll and even paying employees.
Also, if you're deciding to make the switch from another accounting software package, as Xero Certified Partners, we're fully capable of migrating your books over to Xero and getting you on-boarded as smoothly as possible.
If you have Xero, add a Xero Certified Partner like Remote Quality Bookkeeping for total ease-of-mind about your finances.
Having a powerful accounting package and someone that knows how to use it optimally will allow you to focus on what you do best – run your business and impress customers! Businesses that use such a combination flourish not only because they have an expert running their books, but also because they have more free time to do what matters, and don't have to constantly sweat their finances.
Remember Xero is ultimately a tool – tools can be powerful, but only in the hands of the right person. Make sure you're getting the most out of your Xero software by hiring a company who is an official Xero Certified Partner.
Our Experts Are Ready
Book your free demo today to learn how a virtual bookkeeper can save you time and money for your business.