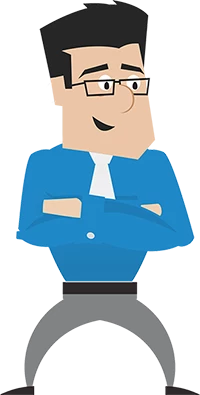 Get started with nationally certified bookkeeping specialists and advisors
Get quality assistance from bookkeeping professionals who can help you when you need it most. Start your free trial today and we'll prepare one month of your books for free.
No credit card required. By clicking 'Start Your Free Trial', I agree to MyRQB's Terms & Privacy Policy.
We Partner With The Nation's Finest
Jay Jay's Pool Service, Inc., Abington, MA
"Remote Quality Bookkeeping has been a great help to our company. He explains everything thorough and if we need anything for an audit or whatever important report I may need, he gets it done quickly. I couldn't have done it without Mark and Quick Books."
Nuway Cleaners, Medford, MA
"The best thing I ever did for me and my business was hiring RemoteQualityBookkeeping.com. Mark and his staff take care of all my bookkeeping and payroll. I do nothing, which gives me more time to spend on other things."
Shelf Genie of Connecticut
Joe Sassano, Franchisee, President
"I find your services most helpful. I like to be somewhat "hands on" and still do some input myself, but RemoteQualityBookkeeping.com picks up the rest very nicely. (I'm sure the split is RQB 93% and me 3%). Tasks such as filing taxes we do together in ½ hour. I know I would spend all day at it and not ever be certain I had done it right. I have confidence in what you do – and it is worth a lot to me."
Boston Flooring Company, Inc. Easton, MA
"We can't say enough! After years of an unreliable bookkeeper, RemoteQualityBookkeeping.com came in and had us up to date within the first week. We love the service, prompt attention, reliability, and accuracy. We are running smoothly with your services!!"
"We highly recommend Remote Quality Bookkeeping. They are currently handling the bookkeeping for about half of our franchisees. They are very familiar with the ShelfGenie business model, products, WishPortal and QuickBooks. They provide excellent service to our franchisees, relieving you of all accounting headaches so you can focus on growing your business! Once set up with Remote, we will copy them on all accounting correspondences so they can keep your books current and correct at all times! "
Celera Networks, Inc., Boston, MA
Marc Mansfield, President
"Mark and his team bring a fantastic level of confidence and experience to our company. Everything from complex issues with our past provider to simple every day tasks have been handled with the utmost in timeliness and professionalism. Thank you!"
Barbati & Davies Chiropractic Office, Randolph, MA
Dr. Craig Davies, President
"I was a previous associate in a medical practice that I purchased from the owner who took a step back because of all the paper work and stress associated with the job. After Mark became our bookkeeper the former owner has mentioned regret in selling his business because of all the spare time Mark has freed me up from paper work."
"My medical practice would not operate nearly as well as it does without Mark's help, without a doubt he is a corner stone for me to maintain and grow my practice."
Spring Bank Pharmaceuticals, Inc.
"RemoteQualityBookkeeping.com has done an excellent job for my company. At the beginning, he helped restore our financial system and has kept them running smoothly since then. I don't have to worry about the bookkeeping function. I have confidence that it is done accurately and on time."
Lighthouse Electrical Contracting, Boston, MA
"I have been working with Mark and his team for over six years now and have never been disappointed. Their service is prompt and is always suggesting new ways to streamline, which has saved money to our company."