When you are a business owner, there are a lot of things to consider about your business. The type of business, color schemes, and even the type of people that you want working for you are big issues. Something like whether or not to hire in-house bookkeeping is a big decision that you shouldn't make blindly. Here, you'll find a list of qualifications to think about when hiring a bookkeeper that will keep you protected and correctly informed.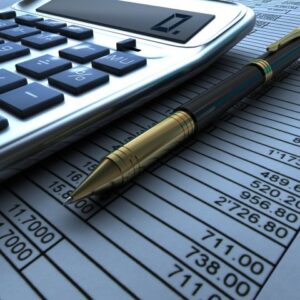 Knowledgeable
As we have mentioned before, in this blog, hiring someone to keep track of the books requires a certain skill. They have to be very knowledgeable in the tax field, on top of being able to balance bank statements, process payroll, accounts receivable and payable as well as many more tasks. The size of your company will determine how often you will see this person whether it is full-time, part-time or if they work from home. Also, hiring the wrong person to do this could end in disaster.
Experience
Bookkeeping practices are different depending on the industry. A restaurant's bookkeeping is going to be different than a marketing company's bookkeeping and with that means different laws and regulations that they will have to follow. If you want to hire someone without the right experience or none at all, you will have to train them for their role, which can be expensive.
Depending on the type of business you have and how many responsibilities your bookkeeper will have, you will end up paying $15-$60 an hour for the right person to help you with your bookkeeping services. Why not pay RQB one low rate to do the job of payroll, accounting and so many more. Call us today for more information.
Our Experts Are Ready
Book your free demo today to learn how a virtual bookkeeper can save you time and money for your business.