Hiring Your First Employee? Contact Us First!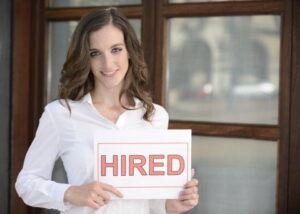 "A new business venture is like a new marriage: it's really exciting and fun; then it's a lot of work and fun," writes Frances Kweller for The Self Employed. "Then it's a lot of work and not so fun; and then it's just a ton of work mired with headache after headache and you are learning way too many hard-earned lessons and wondering how you got here. But if you can survive the first two to three years, you will likely make it for the long haul and reap the rewards, which are bountiful."
At Remote Quality Bookkeeping, we're dedicated to relieving at least one of those headaches. We love when small businesses reach out to us for online payroll service before they hire their first employee. Here are a few reasons why.
Online Payroll Services Set A Foundation For Growth
It can feel a little bit silly to pay for online payroll service when it's just you and a family member making things work. However, getting used to the online payroll service system when you're the sole employee will make it much easier to onboard people when it's time to hire outside of your friends and family.
Keep Documentation And Contact Info Organized
Our online payroll services will help you keep tax, onboarding, and training documentation updated and organized. We'll also help keep all of your employees' contact information safe and secure in our digital system.
Inspire Employee Confidence With Digital Payments
Everyone's heard frightening stories about working for a young company that's completely disorganized. Maybe employees get paid whenever the boss gets around to it, and sometimes those checks bounce. If you want to retain top talent at your company, you can't display these unprofessional qualities. Using online payroll services gives your employees the option of a printed check or direct deposit, which makes them feel confident in their decision to work for you.
Contact us to learn more!
Our Experts Are Ready
Book your free demo today to learn how a virtual bookkeeper can save you time and money for your business.