At First Christian Academy the Focus is on Books, Not Bookkeeping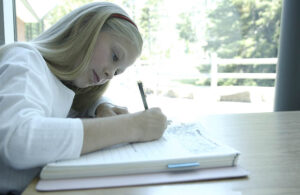 Private schools, whether profit or non-profit, require a certain expertise regarding their accounting operations. But with rising demand for dependable accountants, finding someone with the right experience who is both affordable and reliable can be a challenge. Just ask Diane Duvall, founder of the First Christian Academy (FCA) in Pearland, Texas.
"We had looked for someone we could hire internally and on-site without success," Duvall said. "There was a point in time where I went almost a year without having a bookkeeper of any kind because there was no one out there qualified to do the work. I was overwhelmed and petrified of falling too far behind on my filings, and I didn't want to consider the consequences."
Duvall decided it was time to outsource earlier this year. After all, lots of successful businesses in other industries outsource a wide array of tasks, so why not FCA, and why not accounting? Then she came across Mark Kilduff, owner of Remote Quality Bookkeeping.
"I distinctly remember the immense amount of relief I felt when I first spoke with Mark," said Duval. "He was extremely knowledgeable, professional and knew exactly what to do to help."
"There's a lot of pressure when you are focused on running a school and you have no one you can trust to do the books," said Kilduff. "We took care of tracking finances so Diane could instead focus on providing a great education to her students."
After first ensuring that FCA was caught up on any accounting discrepancies, RQB now helps with accounts payable and receivable, payroll and other financial filings for FCA. The program is tailored to what Duval needs and what she can afford. What's more is she doesn't have to worry about finding and retaining accounting talent to have on staff.
Outsourcing bookkeeping is an approach a growing number of small- and medium-sized business owners in a variety of industries are taking. The move is often triggered by a pain point: a missed payroll tax or problems with the balance sheet. Some, like Duvall, don't have enough bookkeeping work to support a full-time position or face challenges in finding the right person to do the work.
Additionally, using a cloud-based system like RQB offers flexibility to businesses that are located hundreds or even thousands of miles away from their bookkeeper, as is the case with FCA. Information is sent remotely – in some cases, even automatically – so technology now helps an organization like FCA compete and thrive.
"Businesses can't be too careful when it comes to bookkeeping," Duvall said. "I didn't want to leave something as critical as the financial well-being of the school in the hands of just anyone, because I've seen the implications of relying on the wrong person. I feel much more confident working with a professional firm that I know I can trust and that understands all the nuances of my business as well."
In just six short months, Duvall is already seeing tangible business results. Not only are the books balanced, but she now has a clearer picture of the school's financial future. And more of her time is now spent focused on school books, not day-to-day bookkeeping.
"It's night and day," said Duvall. "I feel like I truly have a partner with expertise who I can rely on and who cares about my business as much as I do."
If you're interested in learning more about how Diane Duvall and other business owners use a remote partner like RQB effectively, click here.
Our Experts Are Ready
Book your free demo today to learn how a virtual bookkeeper can save you time and money for your business.