How to Make New Year's Resolutions for Your Small Business
Happy New Year from all of us at RQB!
The start of a new year is the perfect time to reflect on the past – so you can make plans for the upcoming months. In order to have a thriving business, you need to constantly evaluate existing processes to see if any modifications need to be made to promote greater success. In this article, we hope to provide you with actionable steps towards personal development, boosting employee morale, outsourcing non-core functions and keeping your customers happy.
Create Realistic Business Goals
Before you begin to make plans for the next 12 months and beyond, it is important to take a step back to review your business performance last year.
Did your business grow last year?
How did sales compare with the previous year?
How did you do with expense management?
Did you add new customers last year? Did your customer retention rate improve or deteriorate?
Once you have answered these questions, it's time to update your business plan to reflect new opportunities, threats and even internal weaknesses. Think of your business plan as a roadmap to achieving business success: sometimes you have to explore alternate routes to get to your destination.
When you have outlined your new big picture goals, be sure to break them up into more manageable pieces (quarterly, monthly, weekly and daily) taking into consideration factors such as the seasonality of your product or service.
Don't have a business plan? Check out this resource offered by the Small Business Administration (SBA).
Find a Mentor
In an executive coaching survey, 80% of CEOs said they received some form of mentorship. Indeed, having a mentor offers so many benefits, such as networking connections, timely advice and even moral guidance. Some entrepreneurs may prefer connecting with someone who has experience in their specific industry while others are more comfortable seeking advice from someone outside of their field.
Not sure where to find a mentor? You could start by asking your personal connections like friends and family. LinkedIn and Twitter are becoming increasingly popular tools as well. For more ideas on finding a mentor, check out this article in Entrepreneur magazine.
Focus on cash flow
Is your business continually producing healthy cash flows for operations as well as growth? Even if your answer is yes, there may be room for improvement. Remember that cash (not profit) is king. Some businesses may record a profit, yet suffer from negative cash flows due to difficulty collecting receivables and managing payables.
To improve receivables:
Offer discounts to customers who settle their invoices early.
Reduce inventory (be careful not to reduce inventory too much as this can lead to more cash flow issues in the future).
Invoice your customers sooner.
Switch to a cash on delivery policy for customers who are frequently tardy.
To improve payables:
Take advantage of flexible payment terms where possible.
Keep a good handle on your invoices. Set up reminders so that you are never late for a payment. This can save on late fees and extra charges.
Build a rapport with your vendors. This may go a long way if you ever find yourself in a cash crisis.
Related: Manage your cash flow like a pro
Find Ways to Provide Added Value to Existing Clients
Showing your appreciation to your customers at regular intervals helps to improve retention rates. It can even help you to boost revenues when you try to cross-sell or upsell new products.
Create a loyalty program for long-standing customers.
Consider a referral program.
Celebrate milestones such as birthdays and customer anniversaries with a special coupon code.
Surprise your customers with freebies "just because".
A simple call or email to check in will also go a long way.
Support Your Employees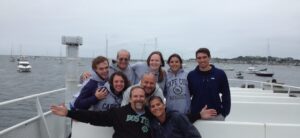 There are many ways to help boost employee morale and invest in your team members:
Offer opportunities to cross-train within or across departments.
Boost wellness at work. For example, you could supply employees with bottled or filtered water at work or encourage walking meetings.
Review benefits and compensation plans for long-serving team members.
Consider paying for or subsidizing the cost of industry certifications or courses.
Send key team members to a conference or two this year.
Give Back Throughout the Year
Once you find a charity or cause that you'd like to support, create a budget for charitable giving throughout the year. You should always use the IRS's Search for Charities platform to confirm that the organization you're donating to is tax-exempt. In general, you should receive a receipt each time you donate to a charitable organization.
Related: Why every small business should give back and how to do it
Automate, Automate, Automate
Automating manual processes saves time, reduces cost and eliminates human error.
Marketing: Customer Relationship Management (CRM) software such as Salesforce.com to enhance your digital marketing efforts.
Accounting: Popular software like QuickBooks will help you to automate your business finances.
Social Media: Pre-schedule content in order to boost efficiency with tools like Hootsuite or Buffer.
Internal Communication: Platforms such as Slack are especially useful for companies with remote employees.
Related: How to use a virtual bookkeeper and QuickBooks to automate your small business
Keep your books up-to-date
Let's face it, doing the books is one of the least fun activities, but it is essential in order to ensure your business runs smoothly. Create a schedule of daily and weekly tasks to stay on top of things throughout the year. Your schedule of regular activities may look something like this:
Recording transactions
Filing receipts
Reviewing vendor invoices
Invoicing clients
Forecasting cash flow
Related: 7 regular accounting tasks for small business owners
Outsource non-core tasks
Many small business owners let running their business get in the way of growing their business. Outsourcing non-core functions, such as bookkeeping, transfers critical back-office tasks to a team of experts, freeing up your time to focus on value-added activities such as building better client relationships, exploring new partnerships and expanding your business.
Choosing an outsourced bookkeeper like Remote Quality Bookkeeping is also a cost-effective option because we allow you to easily customize the scope of work required and tailor solutions to fit your budget. Leveraging our scalability means you get to save the time, cost and hassle of adding in-house personnel. In turn, you can use the additional time and money to gain a competitive edge and scale your own business seamlessly.
Feel free to reach out to our team today to learn how we can help you achieve your small business new year's resolutions!
What's Holding You Back?
Call us today to learn how proper bookkeeping can make your business more profitable.
866-567-4258