Overseeing the books: "I was pretending to do it myself"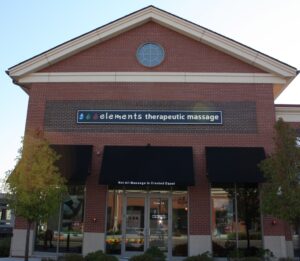 When Rosemary McLaughlin decided to become a business owner by opening a massage studio franchise, it was less a career change than the next step in a career evolution. With nearly two decades of experience in healthcare, and having recently earned her MBA from Babson College, McLaughlin was armed with the tools to make an even bigger impact on the health and wellness industry.
But starting a new business is an overwhelming process, and it's challenging to become proficient in all phases of management. McLaughlin launched her first Elements Massage studio in Hingham, Mass., in 2011. Early on, she was handling every facet of a seven-days-a-week operation almost entirely herself, from ordering office equipment to selling memberships. With such a full plate, overseeing the financial books proved to be a particularly time-consuming and exhausting endeavor for McLaughlin.
We asked McLaughlin a few questions about her move to cloud bookkeeping.
Remote Quality Bookkeeping: During your early days as a small business owner, how challenging was it for you to handle bookkeeping?
Rosemary McLaughlin: I was pretending to do it myself in those first 6-8 months after opening. I could only get so far before I had questions or issues with the next steps, so I'd be calling my accountant or doing internet searches for answers. I found that I had difficulty finding the time to keep up with it all.
RQB: Was there a specific moment or event that made it clear to you that a new approach was necessary?
RM: Yes – completing the company's tax returns for 2011, since I hadn't documented our financials as consistently and thoroughly as necessary. It took more pain, suffering and money than I expected to finalize our taxes, and it made me realize there has to be a more efficient method. Around that time, I connected with RQB through a financial advisor. I couldn't remove hiring or marketing decisions from my plate. But bookkeeping I could outsource.
RQB: About 18 months after opening the Hingham location, you opened a second studio in Bridgewater, Mass. That's a great sign that business was going well, but it must have only added to the complexity of keeping your books. How exactly do RQB's services help you manage the day-to-day operations?
RM: I have two bank accounts for each location, plus three credit cards, and every Monday, RQB downloads all of the information and makes sure that all of the numbers are accounted for and balanced. We're really partnering with them to work out those financials every week. And what's so valuable is that the process gives me the time to go through and understand my financials, instead of just doing my financials. Also, since I began working with RQB, Elements Massage has set specific guidelines for franchises to handle their P&L statements, and RQB easily understood those guidelines and set up the general ledger accounts accordingly.
RQB: What has been the most valuable element of going the cloud bookkeeping route?
RM: It has saved me about 8-10 hours per week, which makes a huge difference. I might not have been able to open a second location otherwise, and the most satisfaction I get out of having my studios is employing people. Making an impact on someone's life by giving them a job is something I hadn't really considered. When it's your business and you can hire people, it's very impactful. And when the outcome is that people can get a great massage that affects their well-being, it's pretty powerful.
To learn about how RQB has leveraged innovative technology to better serve its clients, check out Mark Kilduff's recent article on AccountingWEB, Taking the (Note) Books Out of Bookkeeping.
Our Experts Are Ready
Book your free demo today to learn how a virtual bookkeeper can save you time and money for your business.