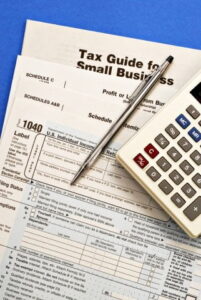 As a small business owner, we know that you like to do everything that you can on your own so that you can save as much money as possible. When you first start your business, you think that it will be pretty easy for you to do your own bookkeeping. After a while, you will probably discover that it is taking too much of your time and you are falling behind. Maybe you will bring in your spouse or family member to do the bookkeeping for you. But they don't have any experience in payroll so you just fall even more behind. Outsourcing your bookkeeping duties is the perfect solution for you.
A bookkeeper handles the day-to-day tasks such as new hire paperwork, submitting invoices, paying the bills, etc. They are also in charge of tracking company expenses. They must make sure that every penny is accounted for so that when it is time to file taxes, all of the information is recorded correctly and is not questioned by the IRS.
If you are able to hire a tax professional to do your bookkeeping, that is ideal. For most business owners, this is not possible. Either the person is not as qualified as you would like them to be or they want more money than you can afford. If you do hire someone, it is important that you offer continuing training for them because the tax laws change frequently.
If you are not wanting to hire someone specifically for bookkeeping but don't want to do it yourself, call RBQ. We can do all of your bookkeeping services including payroll and accounting.
Our Experts Are Ready
Book your free demo today to learn how a virtual bookkeeper can save you time and money for your business.